CHRISISMS
A fortnightly pearl of wisdom to fast track your success
CHRISISM #37 - Who's Doing Who The Favour?
14 March 2017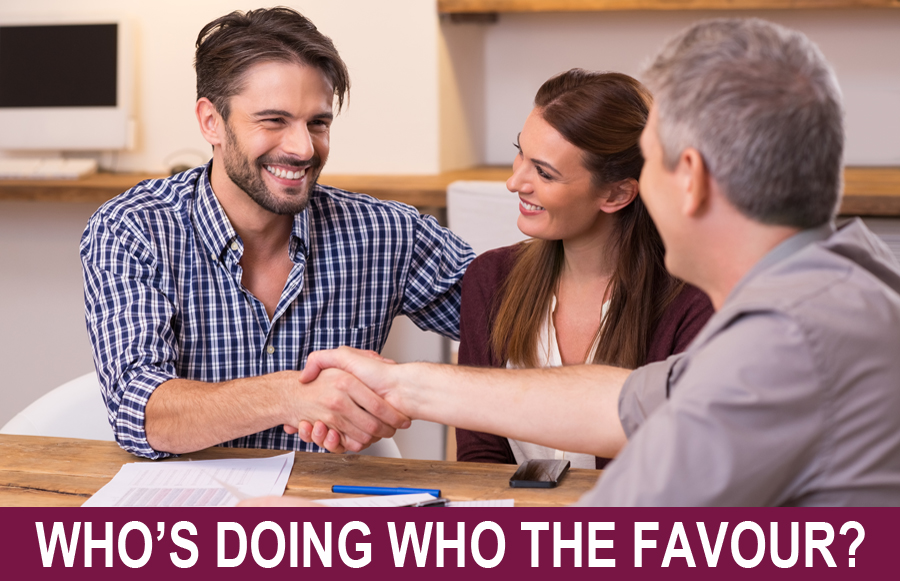 How often do financial advisers (especially newer ones) think that someone is doing them a favour by becoming a client? It is this very mindset that puts advisers on the back foot from the very start of a client engagement process.
I know that, when I first started in the business, I thought someone who did business with me was doing me a favour as it was generating revenue for me and helping me achieve my targets and goals! But then in those early days I also wasn't exactly selective about who I took on board as a client – it was called "the mirror test":- "Here – breathe on this mirror and if it clouds over, you're in!"

Over time I was able to become more selective about who I took on as clients and I gained a proper perspective of who was doing who the favour when someone became a client.

In this day and age, as we inexorably move away from a commission based remuneration model (even in the risk advice space) and towards a fee based remuneration model, our perception of who is doing who the favour becomes all the more important. Understanding, appreciating and communicating the value that we represent to our clients in all aspects of financial planning becomes absolutely crucial in creating the right mindset for transitioning to a fee for advice scenario, and the right mindset is what enables us to get on to the front foot with our clients from day one.

When you take on a new long term client as a financial planner, which of the two parties is going to be the biggest beneficiary financially over the full duration of your business relationship? It's going to be your client, isn't it? And by a country mile! So who's doing who the favour when a new client comes on board?

Let's put your perception of the value that you represent to your clients to one more test:-

Question:- If an individual decides for whatever reason not to become a client of yours, what impact will that person's decision not to become your client have on your financial goals?

Answer:- No impact whatsoever – plenty more where they came from!

Question:- What impact will that same person's decision not to become a client have on their financial goals?

Answer:- Huge! – in fact in all probability they will not achieve their financial goals without your help.

If you do not believe these answers to be true, then you will have a problem getting on to the front foot and justifying a fee to your clients. After all, who's doing who the favour?!

If this Chrisism has stimulated a positive thought process in your head, then imagine what a full day of client engagement gems could do for you and your business! But the good news is you don't have to imagine – just register for my upcoming "Client Acquisition & Engagement Skills" workshop in your capital city and see for yourself! But hurry as there is only a week to go before they start.

Register for your City using the links below.
Cost: $450 + GST per person
Earlybird: $400 + GST per person
Time: 9.00am – 4.30pm
Adelaide – Wednesday, 22 March
---
The Risk Workshop by Chris Unwin

Are you a financial adviser who would like all of your clients to have appropriate types and levels of personal protection? But perhaps you feel you need a more structured and client friendly engagement process?