CHRISISMS
A fortnightly pearl of wisdom to fast track your success
CHRISISM #61 - Don't Get Sucked Down the Blame Drain
06 March 2018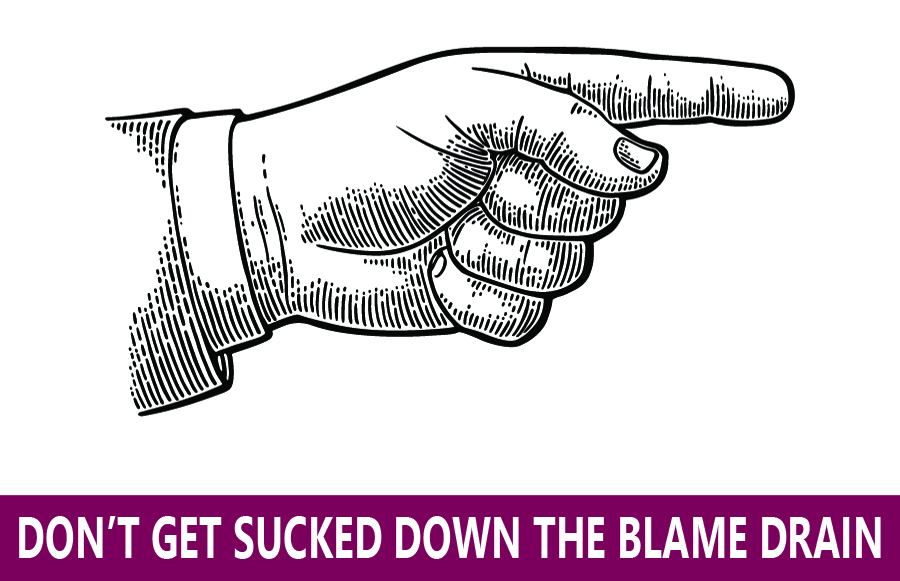 When something doesn't go according to plan or even worse goes pear shaped, how many of us immediately look for someone or something else to blame other than ourselves?
I remember when I worked in a corporate environment, be it with the Bank of America for a blissfully brief twelve months or with any of the numerous brokerages and financial planning groups both in the UK and here in Australia over a 25 year period, there were always plenty of opportunities to get sucked down the blame drain.
If production targets were not being reached, timeframes were needing to be extended or promises to clients were not being kept, then there was always a long list of potential candidates that were responsible other than ourselves:-
"Underwriters just don't want the business anymore"
"Compliance requirements are just too onerous these days"
"Education/documentation obligations don't allow me enough time to write business"
"Paraplanning is taking too long to prepare SOAs"
"My assistant's off sick"
"Must be the lousy weather!"
Ring any bells?!
However, when I jumped out of the corporate environment and started my own consultancy back in 2004 and continued my one-man specialist risk advice business, something became a lot clearer and a burden was lifted from my shoulders that, up to that point, had taken up an awful lot of negative time and effort – and that burden was that of apportionment of blame. The wasted time spent looking for other people/things to blame when things weren't going right could now be applied to identifying where I had gone wrong and doing what was necessary to fix it, because I soon realised that, in a one-man business, the buck always stops with me!
So remember, when you are tempted to point the finger at other people when things go wrong, there will usually be three fingers pointing at the real source of the problem!
You still have an opportunity to register for my Eastern Seaboard "How To" Workshops in Sydney, Brisbane & Melbourne. Just use the links below to register and I hope to see you there.
Register for your City using the links below.
Cost: $450 + GST per person
Earlybird: $400 + GST per person
Time: 9.00am – 4.30pm
---
The Risk Workshop by Chris Unwin

Are you a financial adviser who would like all of your clients to have appropriate types and levels of personal protection? But perhaps you feel you need a more structured and client friendly engagement process?