CHRISISMS
A fortnightly pearl of wisdom to fast track your success
CHRISISM #84 - The Importance of In-House
05 February 2019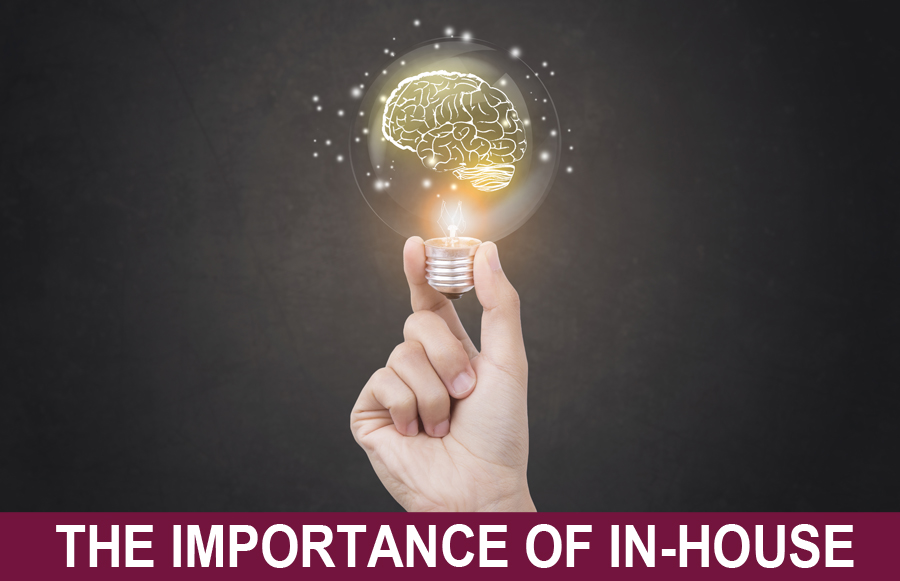 Do you typically see prospects for a first meeting in your office or in their office or home? If the answer for you is the latter, then you may want to consider the advantages of the former.
In 1978 I was working in the Bank of America as a trainee credit officer in the City of London and by November of that year I was working in a life insurance brokerage called Berkeley Walbrook as a commission only life insurance salesman.
This dramatic change in direction would never have occurred if it hadn't been for certain unique aspects in the way Berkeley Walbrook conducted business. Firstly, it was an in-house operation i.e. we only saw clients in our office – never in theirs. Secondly, we never did business on a first meeting which was unheard of in the life insurance industry at that time and thirdly we always conducted a third meeting with a new client called the policy delivery meeting.
With regard to the importance of being in-house, I remember very distinctly being told by my manager day one in the business:- "Professionals see people in their own offices – salespeople go out and see people in their offices or homes." So, given that it was forbidden to go out and see prospects on their turf, one became pretty adept at overcoming objections people might give you to coming to your office. After all, wouldn't you take comfort in knowing that your broker was housed in a highly professional environment and was not working for some fly by night outfit?
Having said which, the importance of seeing clients in your office applies predominantly to the first time you meet them – not so much to meetings thereafter, and the advantages of having this first meeting on your turf can perhaps be best appreciated with the use of a sporting analogy. I would say that the advantages are very similar to the advantages of playing a sporting fixture at home rather than away, namely you are in control of the environment and you have all the necessary support at your fingertips.
However, I believe the most significant advantage of seeing prospects for that first meeting in your office is the difference in the mindset of both parties. If your prospect is the one who is having to get off their butt and make the effort to come and see you (whether it is from across the corridor or from the other side of town), then there is an implied open mindedness on their part to becoming a client – otherwise why would they have bothered to make the effort to come and see you? In turn, this should also help you adopt a positive mindset since the only real question becomes whether you want this person as a client of yours!
In theory, every first client meeting involves three variables:- you (the adviser), your prospect and the products and services you can offer them. However, provided you are seeing the prospect in your office, the reality is that there is only one variable – and that is you because the prospect and the products/services are constants i.e. someone who is open minded to becoming a client and the same range of products and services are available to every prospect. And because you are the variable, then you had better be right on your game from the word 'go'!
---
The Risk Workshop by Chris Unwin

Are you a financial adviser who would like all of your clients to have appropriate types and levels of personal protection? But perhaps you feel you need a more structured and client friendly engagement process?