CHRISISMS
A fortnightly pearl of wisdom to fast track your success
Chrisism #95 - Girl Friday Cover
16 July 2019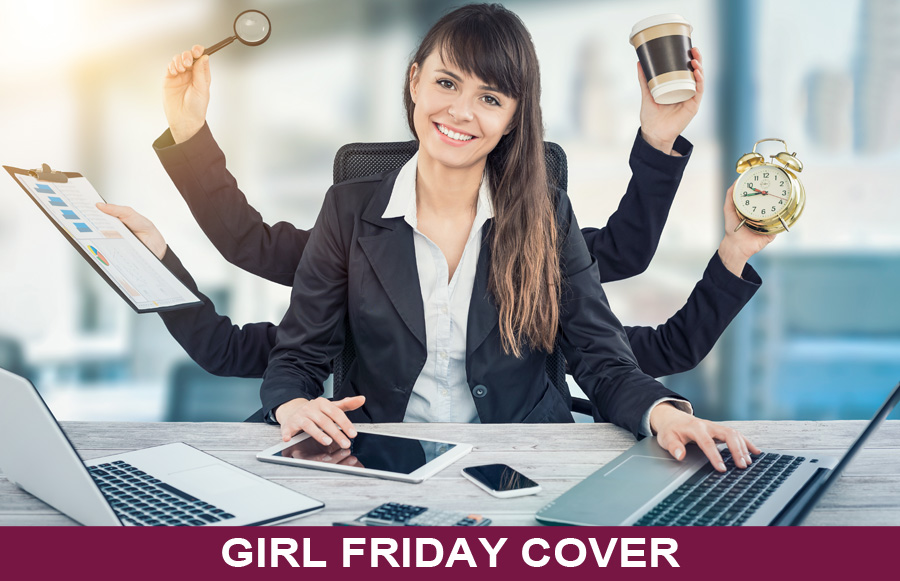 This Chrisism will outline suggested content for a prospecting letter that can be sent to all of your "professional" clients, the purpose of which is to set up an Income Protection policy for the professional's 'Girl Friday'.
The letter could look something like this:-
HOW IMPORTANT IS YOUR SECRETARY TO YOUR BUSINESS?
It's a rare accountant's, solicitor's or physician's office that doesn't have its "Girl Friday". She is your assistant, secretary, bookkeeper, receptionist and your public relations image when a client calls you. Your office tends to fall apart when she is not there.
Suppose she could not be in the office for several weeks or even months because of an accident or illness. You want her back on the job as soon as she's able - and you'd like to continue her salary in the meantime, but that means two salaries for one job which is obviously not a positive situation for your business.
This tough situation has a simple solution - "Girl Friday Cover". For a few dollars a year, you can insure her salary (or most of it at least) in the case of her being unable to work due to an accident or illness - and the premium is deductible for you.
When the benefits of the Income Protection policy are used to fulfil your obligation to your Girl Friday, you can then use the income normally paid to her to attract a well-qualified replacement.
I'll call you next week to find out when we can get together for 20 minutes - that's all it will take to give you the details.
Yours sincerely
Also - the chances are that the recipient's Girl Friday opens the mail and will read this letter. This puts some pressure on the recipient and you'll have Girl Friday's co-operation in finding time on the professional's schedule to see you!
For a bucketful of sales ideas and ways in which you can ADD VALUE & CREATE A QUALITY EXPERIENCE for your clients in the risk advice space, come along to my upcoming RISK WORKSHOP in your capital city. Click on the link below for all the details.
---
The Risk Workshop by Chris Unwin

Are you a financial adviser who would like all of your clients to have appropriate types and levels of personal protection? But perhaps you feel you need a more structured and client friendly engagement process?