CHRISISMS
A fortnightly pearl of wisdom to fast track your success
CHRISISM #12 - Waterproofing Appointments
15 March 2016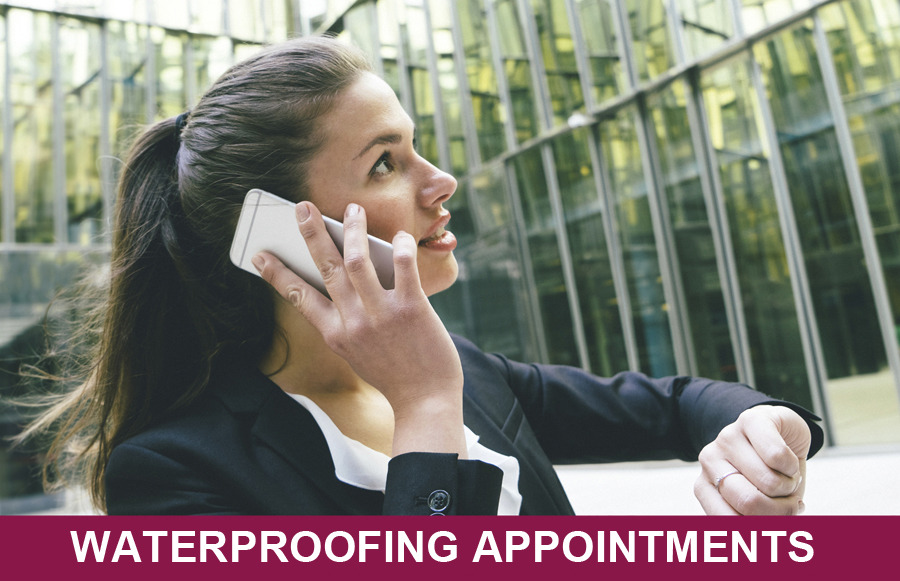 When you make a first appointment with a potential client, how can you minimise the number of times that you don't get to meet the appointee?
The answer is by making sure you waterproof the appointment before you finish the call. Not only will this ensure that the appointment is real i.e. you're not the only one putting it in your diary, but it will also enable you to take the opportunity of establishing your professionalism and letting the other person know that your time is valuable and that you have a large number of clients who need to see you on a regular basis - do you reckon this could be a good idea?
Before you get to waterproofing the appointment, let's also make sure you are getting the positioning right when scheduling the appointment. After all, who's the busy one? Having done the hard bit and got someone to the point of agreeing to an appointment, don't ruin it by saying something like "So when can you make it then?" or "So what day and time would be good for you?" Both of these approaches imply that your diary's empty, so whenever the other person can make it would be fine - not good positioning!
So I would suggest you say something like: "Most of my clients find it easiest to get out and see me either at lunchtime or at the end of the day. Which would suit you better or are you flexible in the mornings or afternoons as well?" This establishes a time of day that is preferable for them and then you can say:- "Well I can fit you in either at 1.45 this Friday or 12.15 next Tuesday - which would be better for you?" Maintain control and create the perception of being busy.
Then the waterproofing of the appointment can go something like this:- "Just before you go, can I ask one favour of you? Obviously having set this time aside for you, I am not going to arrange to see anyone else at that time, so apart from unavoidable commitments or last minute emergencies, can we treat this as a definite business appointment" Note the use of "we" (not you or I), thereby already signifying working together as a team on a collaborative basis.
Assuming they agree to this, proceed with:- "Great! Should something crop up your end, please could you let me know as soon as possible, firstly so we can reschedule our appointment but also so I can put another client who needs to see me into that time slot?" This paints the picture that you are extremely busy and that you always have clients that are needing to see you.
This is just one of 12 Golden Rules of Telephone Techniques that makes up one of 7 sessions in my upcoming "Client Acquisition & Engagement Skills" workshop being run in all 5 major capitals in March/April. Just click on the link below for the details of this workshop in your capital city and register now to guarantee your spot.
CLIENT ACQUISITION & ENGAGEMENT SKILLS WORKSHOP DATES & TIMES
SYDNEY TUESDAY 22 MARCH
LEVEL 3, 1 JAMES PLACE, NORTH SYDNEY
9.00am to 4.30pm
SYDNEY WORKSHOP REGISTER HERE for this workshop NOW TO GET YOUR EARLY BIRD DISCOUNT


MELBOURNE THURSDAY 14 APRIL
LEVEL 23, 500 COLLINS ST
9.00am to 4.30pm
MELBOURNE REGISTER HERE for this workshop NOW TO GET YOUR EARLY BIRD DISCOUNT


ADELAIDE TUESDAY 5 APRIL
LEVEL 18, 45 GRENFELL ST
9.00am to 4.30pm
ADELAIDE REGISTER HERE for this workshop NOW TO GET YOUR EARLY BIRD DISCOUNT
PERTH WEDNESDAY 6 APRIL
LEVEL 12, 58 MOUNTS BAY ROAD
9.00am to 4.30pm
PERTH REGISTER HERE for this workshop NOW TO GET YOUR EARLY BIRD DISCOUNT
BRISBANE TUESDAY 12 APRIL
MEZZANINE LEVEL, 88 CREEK ST
9.00am to 4.30pm
BRISBANE REGISTER HERE for this workshop NOW TO GET YOUR EARLY BIRD DISCOUNT
---
The Risk Workshop by Chris Unwin

Are you a financial adviser who would like all of your clients to have appropriate types and levels of personal protection? But perhaps you feel you need a more structured and client friendly engagement process?