CHRISISMS
A fortnightly pearl of wisdom to fast track your success
CHRISISM #16 - Are You a Qualified Crystal Ball Gazer?
17 May 2016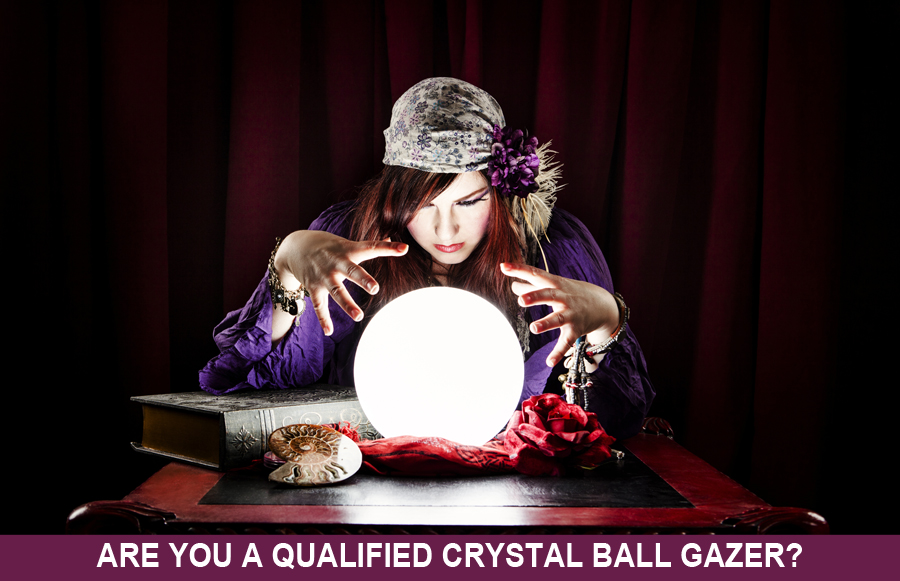 Have you ever wondered how appropriate it is to make a recommendation to a client when what may or may not happen to that client is unknown and therefore predicting what will be required is nothing more than conjecture?
On my adviser business card it says "Specialist Risk Adviser" not "Professional Crystal Ball Gazer", and for that reason I try and avoid having to crystal ball gaze as much as I can when making recommendations to my clients.
A good example of this is when I am recommending appropriate levels of Trauma Cover to a client. As many of you will know, the only element of crystal ball gazing in all of my personal protection recommendations is when I am having to capitalise the income shortfall left by Income Protection which we need to make up in order to achieve the client's primary objective of 100% Income Replacement. In this context I err on the side of simplicity and I say to my client: "In the absence of any more exact a science (I love this expression!), would you be comfortable with capitalising the income shortfall as 10 x the shortfall i.e. if the shortfall is $15,000 that we can't replace with Income Protection, then this would equate to a lump sum of $150,000? If for some reason you are not happy with this calculation then I would be more than happy to run with whatever you think is more appropriate". In the 15 years I have been using this calculation, not a single client has chosen to use a different calculation, so 10 x the shortfall it is. The point is we have no idea whether, in the event of claim, the client will need the shortfall at all, for ever or for a fixed period of time, so trying to use any scientific formulae or mathematical calculations is a waste of time and only leads to confusion on the part of the client.
There are many other examples of avoiding crystal ball gazing in my methodology, but generally speaking I believe we can take a lot of pressure off our shoulders if we let clients take ownership of some of the decisions – especially those that involve crystal ball gazing. Remember – our obligation is to make sure we have given our client enough information on which to base an informed decision. Provided our client has as much information as we do about something and, where relevant, understands the difference in the cost of different options, then I believe we are perfectly entitled to let our client decide which course of action to take and file note accordingly.
If you want many more examples of how you can avoid crystal ball gazing in your initial risk advice process and create more of a quality experience for your risk clients, then come along to my Risk Workshop in your major capital in July.

Register for your City using the links below.
Cost: $450 + GST per person
Earlybird: $400 + GST per person
Time: 9.00am – 4.30pm
Melbourne – Friday, 15 July

Brisbane – Tuesday, 19 July

Adelaide – Tuesday, 26 July

Perth – Wednesday, 27 July

Sydney – Friday, 29 July

---
The Risk Workshop by Chris Unwin

Are you a financial adviser who would like all of your clients to have appropriate types and levels of personal protection? But perhaps you feel you need a more structured and client friendly engagement process?