CHRISISMS
A fortnightly pearl of wisdom to fast track your success
CHRISISM #17 - Trauma / TPD Cover Keeping It Simple
31 May 2016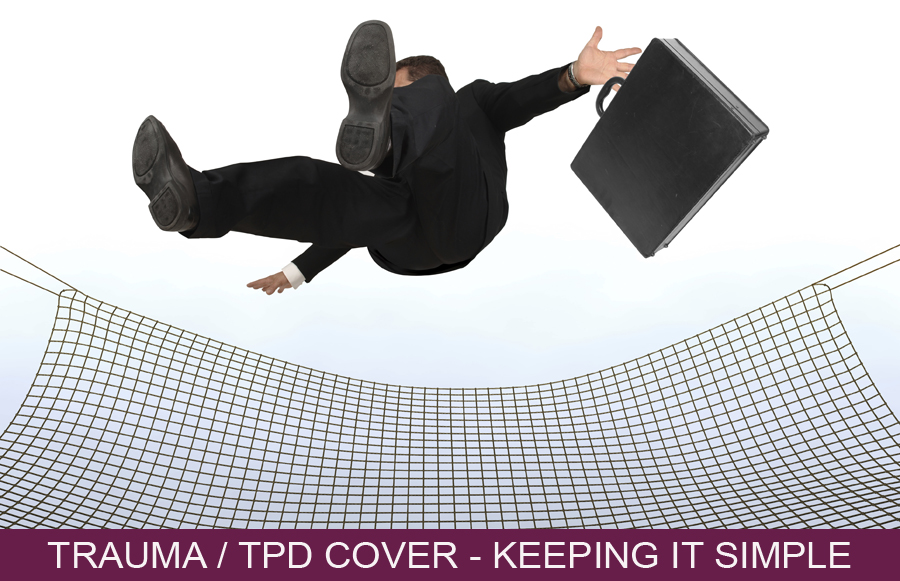 When Trauma Cover became a new addition to our personal protection product suite back in the early 1990s, it opened the door to potential confusion on the part of clients and advisers as to the need for Trauma Cover AND TPD, and it became crucial to understand why both products are essential components of a client's personal protection package.
Have you yourself or any of your clients ever had any queries or doubts about the need for TPD and Trauma Cover? I often used to have clients say to me "Aren't TPD & Trauma Cover for pretty much the same things - why do I need them both?" And because Trauma Cover tended to be the last cab off the rank because TPD was often coupled with Death Cover in their employer super, it just made it that more difficult to get proper amounts of Trauma Cover over the line.
Let's also get one thing clear - TPD is in my opinion a grossly inferior product to Trauma Cover. You only have to consider the relative eligibility for claim with both products to work that out. However, despite its relatively small eligibility for claim, TPD remains an essential piece of the jigsaw and a crucial component of our clients' personal protection packages. So how can we ensure that both types of cover are willingly purchased by our clients?
For the last twenty odd years I have not promoted TPD to my clients as a separate product to Trauma Cover - I have essentially treated TPD as just another trauma, so whatever the recommended amount of Trauma Cover may be for a client, it will always include the same amount of TPD. The way I present it to a client is that the TPD cover is a necessary safety net on their Trauma policy designed to capture those medical conditions that are not included amongst the specified 'traumas' in their Trauma policy, but which could constitute a total and permanent disability - the most important i.e. common ones being back problems and head problems e.g. mental health issues. Only by combining the two types of cover can we minimise the medical cracks through which our clients could fall in the event of claim. Shouldn't that be one of our primary objectives as a risk adviser?
As far as the issue of whether TPD cover should be held inside or outside of super is concerned, most of my clients are white collar employees, and therefore they will already have some TPD attached to Death Cover under their employer super and now they will also have some TPD attached to their Trauma Cover outside of super, so they end up with the best of both worlds!
And don't get me started on any or own occupation TPD - you'll have to come along to my Risk Workshop in your capital in July for that information! You can register now and get the early bird discount by clicking on the relevant link for your capital city below. I hope to see you there.

Register for your City using the links below.
Cost: $450 + GST per person
Earlybird: $400 + GST per person
Time: 9.00am – 4.30pm
Melbourne – Friday, 15 July

Brisbane – Tuesday, 19 July

Adelaide – Tuesday, 26 July

Perth – Wednesday, 27 July

Sydney – Friday, 29 July
---
The Risk Workshop by Chris Unwin

Are you a financial adviser who would like all of your clients to have appropriate types and levels of personal protection? But perhaps you feel you need a more structured and client friendly engagement process?