CHRISISMS
A fortnightly pearl of wisdom to fast track your success
CHRISISM #21 - Annual Premiums vs Monthly Premiums
26 July 2016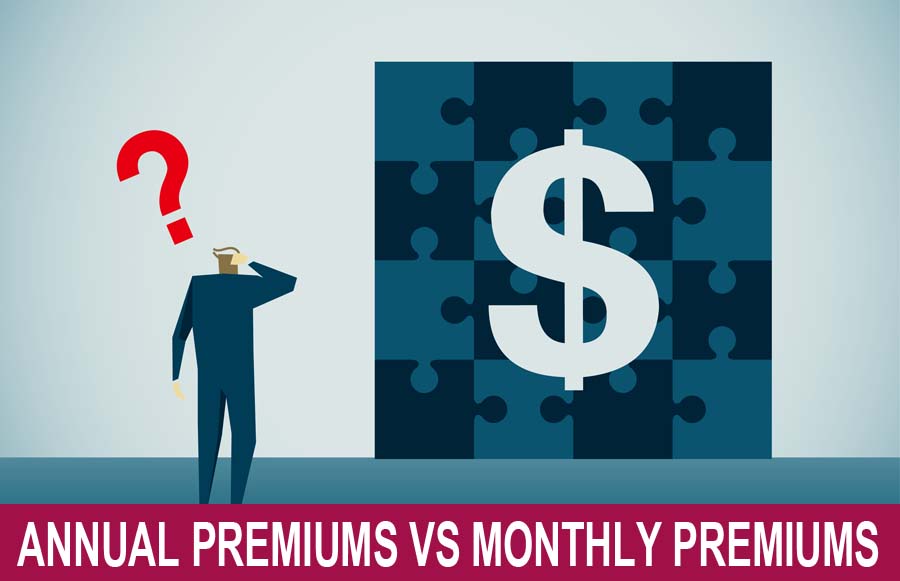 I built an insurance client base in the UK predominantly with monthly premiums and then I built an insurance client base here in Australia predominantly with annual premiums. Let me tell you that, if I was to go to another location to build another client base, I definitely wouldn't do so predominantly with monthly premiums!
There are a large number of reasons why I believe you should recommend annual protection premiums as the "norm", both for your clients' and your own benefit. Firstly let's have a look at how it benefits your clients to pay their premiums annually.
First and foremost it is approximately 9% cheaper for your clients to pay annually than it is for them to pay monthly. Ironically, therefore, it is those clients who you believe can least afford to pay annually that will benefit the most from paying annually as you are saving them a significant amount of money – ever heard of "best interest of client"?
Secondly, assuming Income Protection is a part of your client's personal protection package, then it will be more tax efficient for them to pay annually unless the policy is commencing in the month of July, since they will be able to claim the whole year's premium as a tax deduction in that year (even if it is paid on 30 June) as opposed to just the number of months' premiums paid in that tax year.
Also, from your client's perspective, be aware that they are probably expecting premiums to be paid annually, since this is usually the "norm" for other types of insurance they already own e.g. car, home contents and buildings insurance.
Sometimes I think clients are reluctant to pay annually even if they can afford the annual premium day one, as they are under the impression that once they start paying annually, then they are stuck with that payment frequency in future years, so we need to make sure that they realise that, if they can afford to pay the first annual premium up front, then they should do so in the knowledge that they can change this to 6 monthly or monthly if cash flow dictates in future years.
So how are annual premiums more beneficial for you, the adviser?
I remember distinctly in the UK (when I was writing a minimum of 10 policies a month) that the piece of paper I dreaded getting on a monthly basis was the unpaid premium report, as you never knew whether there just weren't sufficient funds in the client's account or whether they had gone "neg" on you, but somebody had to follow up all of them – which was a waste of somebody's time. So the key thought I want to plant in your head is that an annual premium is 11 premiums that can't get go wrong.
In addition, from a sales point of view, you are much better off starting at the top of the mountain and skiing down if necessary rather than starting at the bottom of the mountain and having nowhere else to go. In other words, if you recommend an annual premium and that proves not to be achievable, then you always have 6 monthly or monthly to fall back on, but if you start by recommending monthly and that proves to be a problem, then where have you got to go? Nowhere!
Let me finally address one issue that I think you may be worrying about. If your client is paying an annual premium, then when they receive their renewal statement, there is a possibility they might hit the panic button because the annual premium due looks a bit on the 'chunky' side! You may see this as a downside, but I see it as a great opportunity for you to demonstrate quality service, because you need to make sure you call your clients at anniversary time and point out how great it is that they are getting that CPI increase with no underwriting and make sure they have no cash flow issues with funding the annual premium, and if they do, you can give them the 6 monthly or monthly alternatives!
If this has made you see another aspect of quality risk advice from a different perspective, imagine what you would get from a whole day of my input! If you are based in Sydney then you still have 48 hours to register for my Risk Workshop on 29 July. Just click on the link below.
Register for your City using the links below.
Cost: $450 + GST per person
Earlybird: $400 + GST per person
Time: 9.00am – 4.30pm
Adelaide – Tuesday, 26 July

Perth – Wednesday, 27 July

Sydney – Friday, 29 July
If you've missed it this time around then look out for it this time next year in your state capital.
---
The Risk Workshop by Chris Unwin

Are you a financial adviser who would like all of your clients to have appropriate types and levels of personal protection? But perhaps you feel you need a more structured and client friendly engagement process?